Hey guys!
Welcome to Discussions at Dawn. This is where I will talk about hot button issues, book related topics, and other things I find interesting.
---
Places I Like to Read
I'm sure as readers we all have preferred places to read our lovely books. But do many of you have as many as I do? As a reader I do have a hard time focusing on my book if I'm in a loud space or area, so most of the places I chose are quiet and sometimes personal. I would love to know what are some of your favorite places to read are!
The Rocking Chair
So in my living I have a rocking chair across from the TV and directly in front of the big window. So it's primary purpose is the beautiful lighting I get during the day. It also serves as a nice place to just rock back and forth while I read. It calms me and puts me in more of zone to focus on my book!
My Bed
So I love and hate reading in my bed equally. It is by far the comfiest place to read in the house, because duh, it's my bed. But it is also the place where I find the most distraction. There are a lot of things in my room that seem to make my mind wander while I read. Also because it is so comfy, it lulls my brain into thinking it's time to sleep. Therefore I can't get past a few chapters before wanting to nap. But I love it none the less!
The Park
I love being outdoors in the spring and summer months. On weekends or days off I will grab a blanket, a small pillow, some refreshments and head to the park. There I will look for the tree with the most optimal shade coverage and set up shop! There is nothing like feeling a cool breeze and being surrounded by green space and nature itself!
The Train
I take the Toronto Transit everyday to work. This includes a bus ride and then a very long train ride. I find I can get the most reading done on the train to work (with my music on to block out people's conversations). The smooth ride of the train puts my brain in focus and I can easily read 40-50 pages both there and back!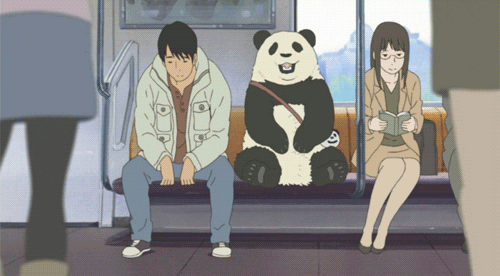 ---
These are just a few of my favorite spots to read and where I get the most reading done. Where are some of your favorite spots? Are any of them like mine?
Until next time,
TWITTER | GOOD READS | INSTAGRAM | BLOG LOVIN'